After Day 1 of the State B Girls Golf Tournament Kenmare/Bowbells sits in 13th with a 399. Individual Honkers' Scores (122 total golfers) 19th- McKenna Mau 91 33rd- Cami Knutson 97 53rd- Charlotte Brekhus 102 73rd- Emma Sandberg 109 73rd- Rylee Hedberg 109 96th- Brooke Livingston 122 Good luck Honkers on day 2!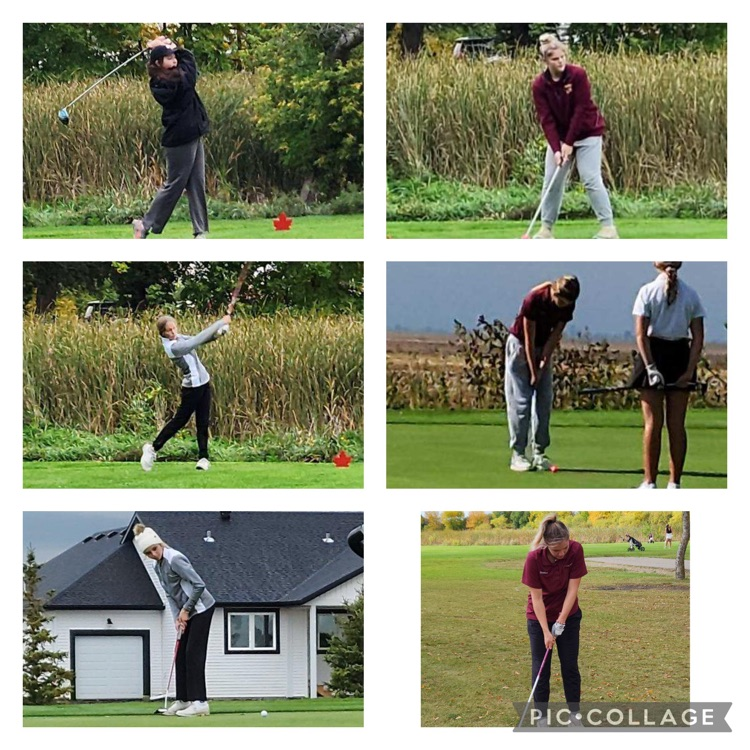 🏐🏈🏌️‍♀️🏃🏃‍♀️Have a GREAT week HONKERS🏃‍♀️🏃🏌️‍♀️🏈🏐 🚨🚨NO SCHOOL on Monday, September 25🚨🚨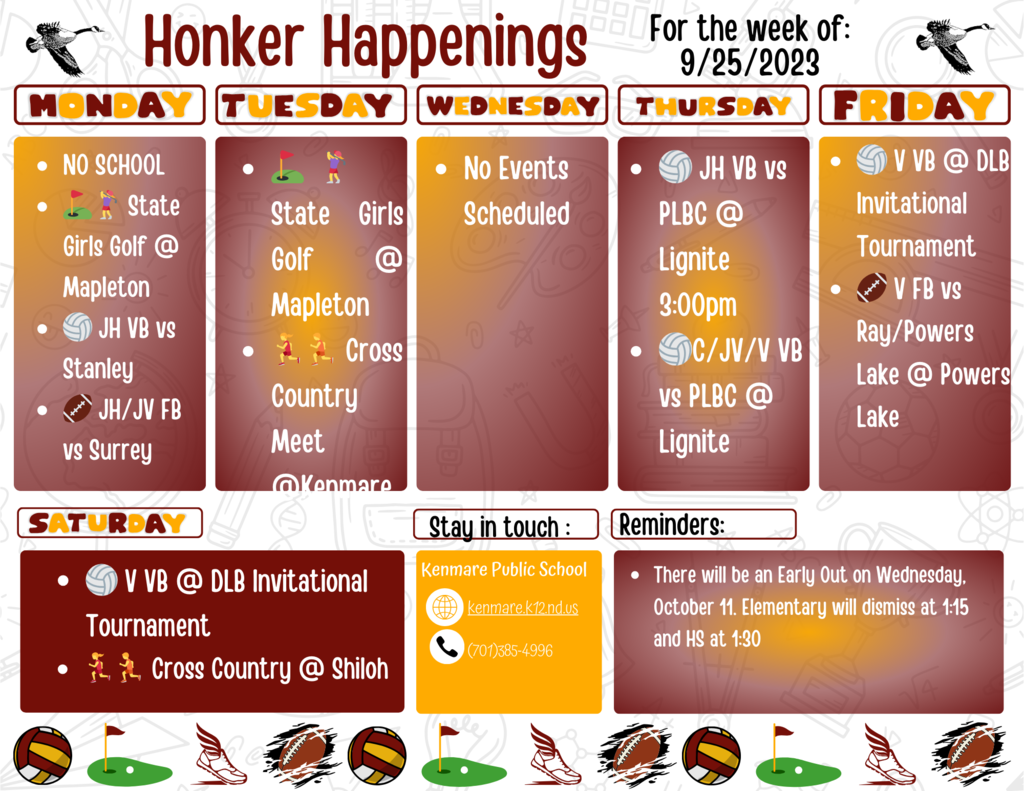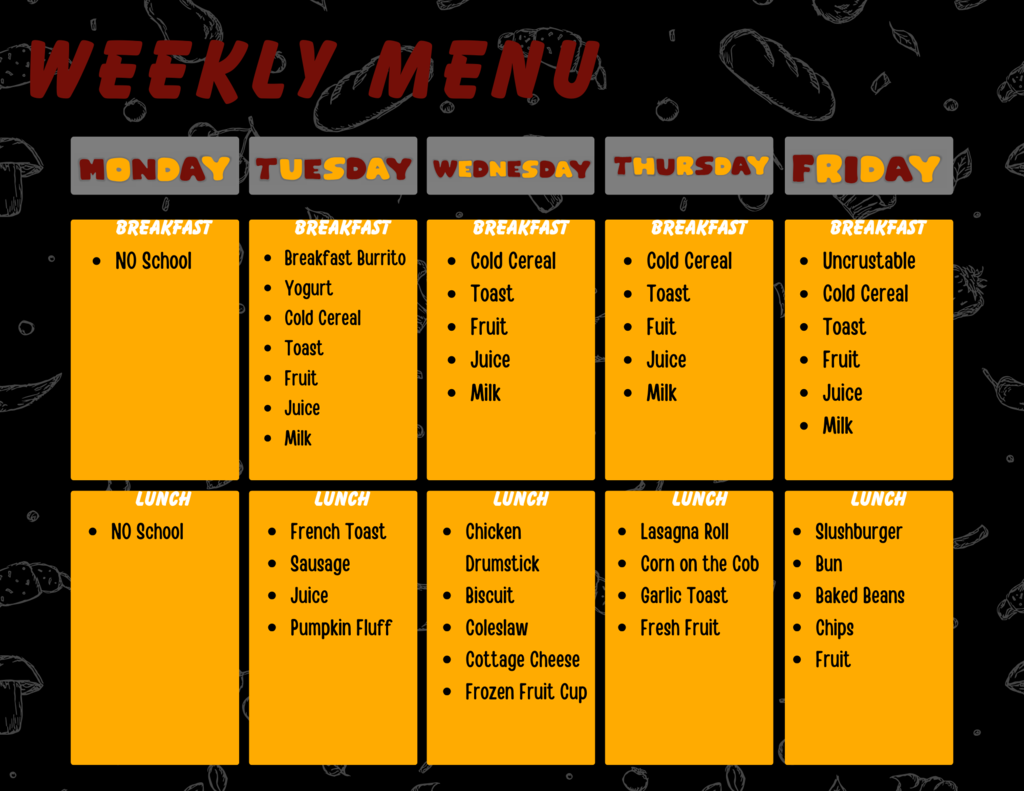 📢 No School - Monday, September 25 📢 There will be no school on Monday, September 25 - teachers will be attending the regional professional development in Minot.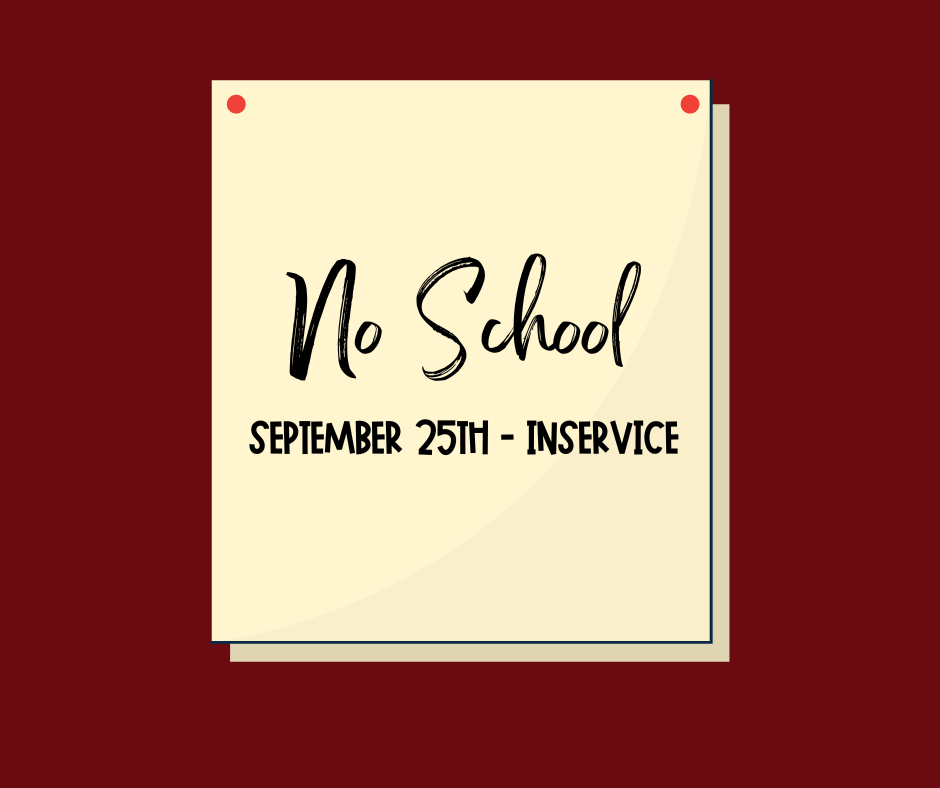 Good Luck at STATE, Honkers!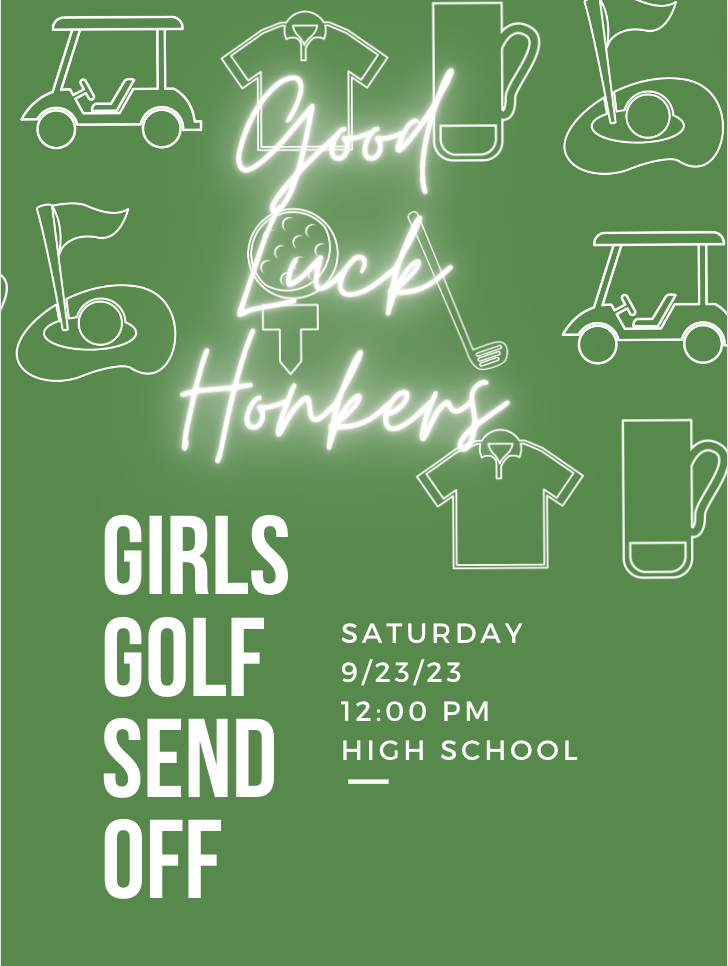 🏈 Join us to support the KBBC Honkers at the Homecoming Football Game 🏈 The game will begin at 6:00. Pre-game tailgating begins at 5:00.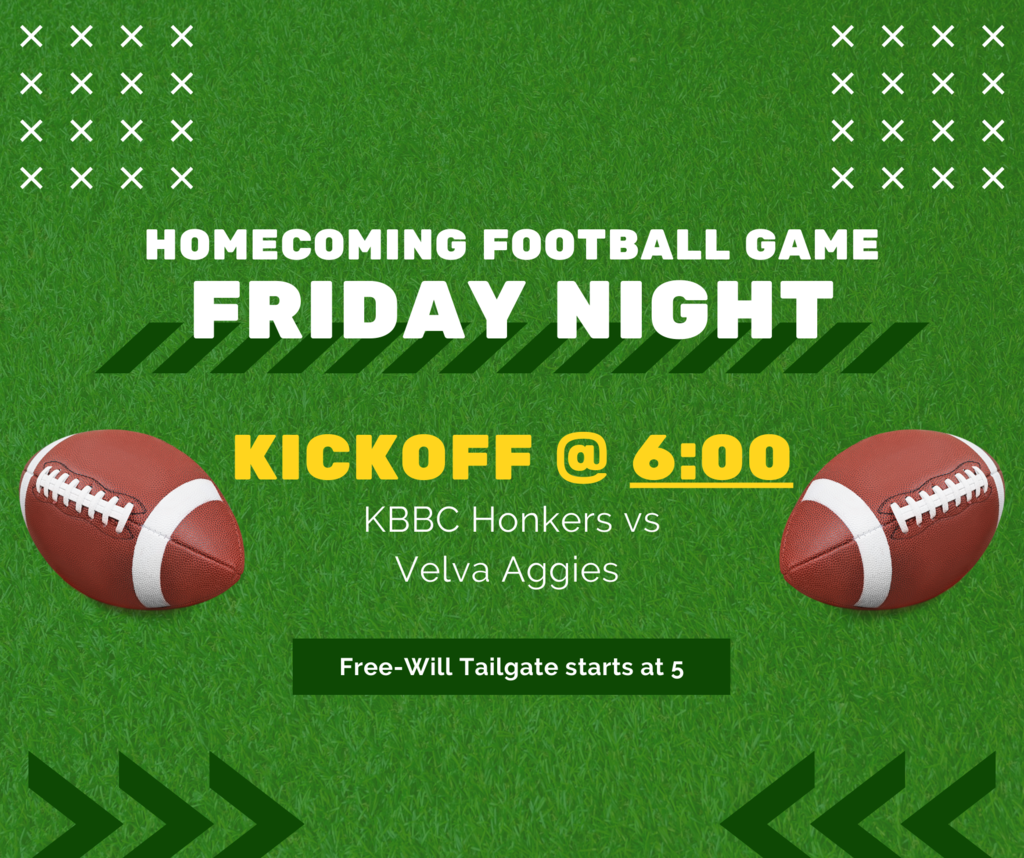 👨🏼‍🍳The tradition goes on! Our senior boys are grilling burgers. 🍔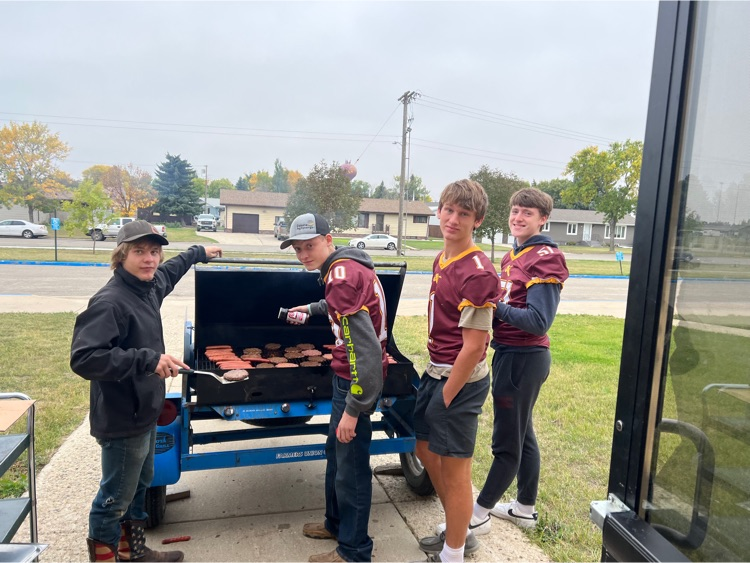 🍽️Free-Will Pre-Game Tailgate🍽️ North Country Mercantile & Equipment of Kenmare and Minot will be serving slushburgers, chips and apple cider starting at 5:00pm until food is gone. 📢Note the earlier start time due to the game starting at 6:00pm📢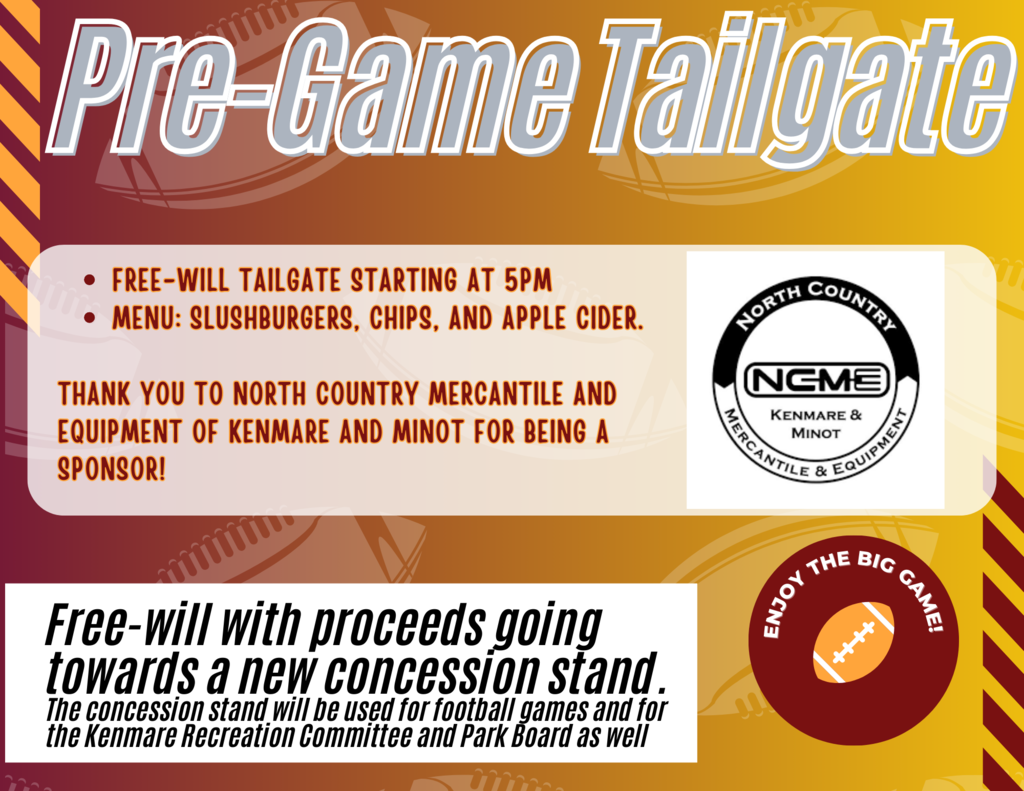 🎉 Please join us for the Honker Homecoming Parade at 3:00 PM on Friday, September 22nd 🎉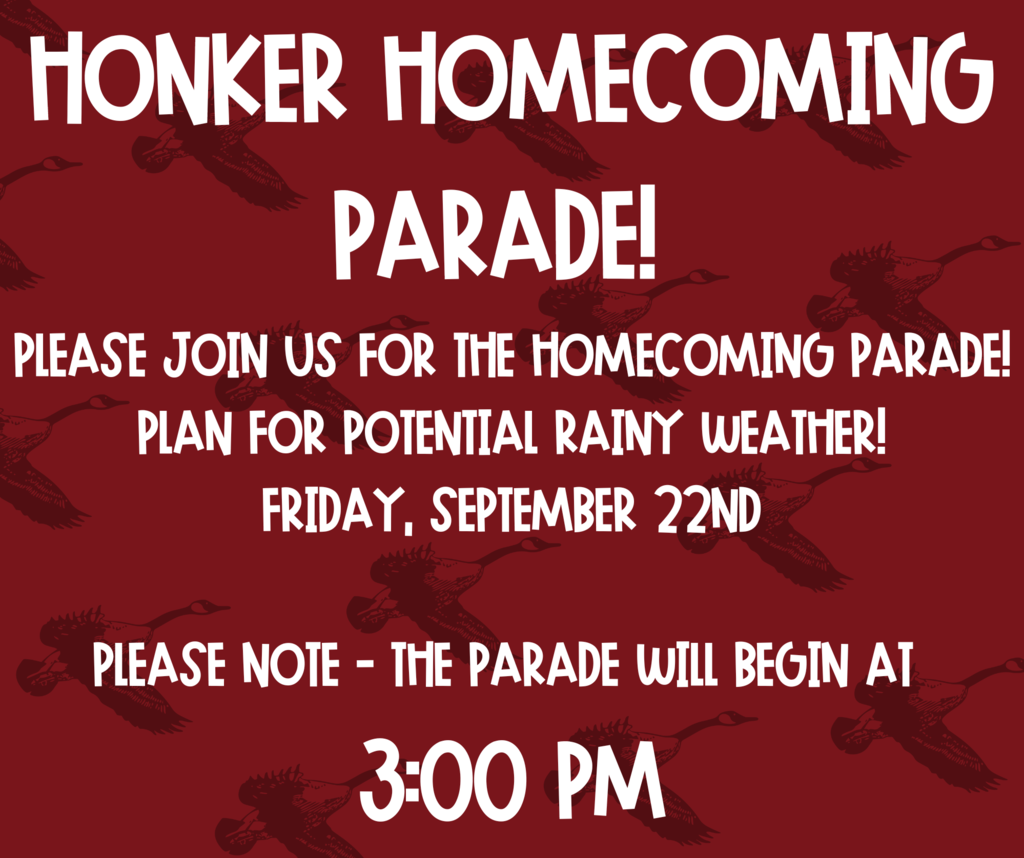 We are less than a week away from the 2nd Annual Kenmare Country Club Cross Country Invitational. We are very excited once again to be hosting this meet and again this year our cross country team is very excited to share the course with our students in grades 3-6 from Kenmare, Bowbells, and Burke Central for a 1 mile race. Parents are welcome to attend the whole meet, just the JH/JV/V portion, or just the elementary portion. Also our KHS Student Council will be serving light concessions throughout the races for our students and fans.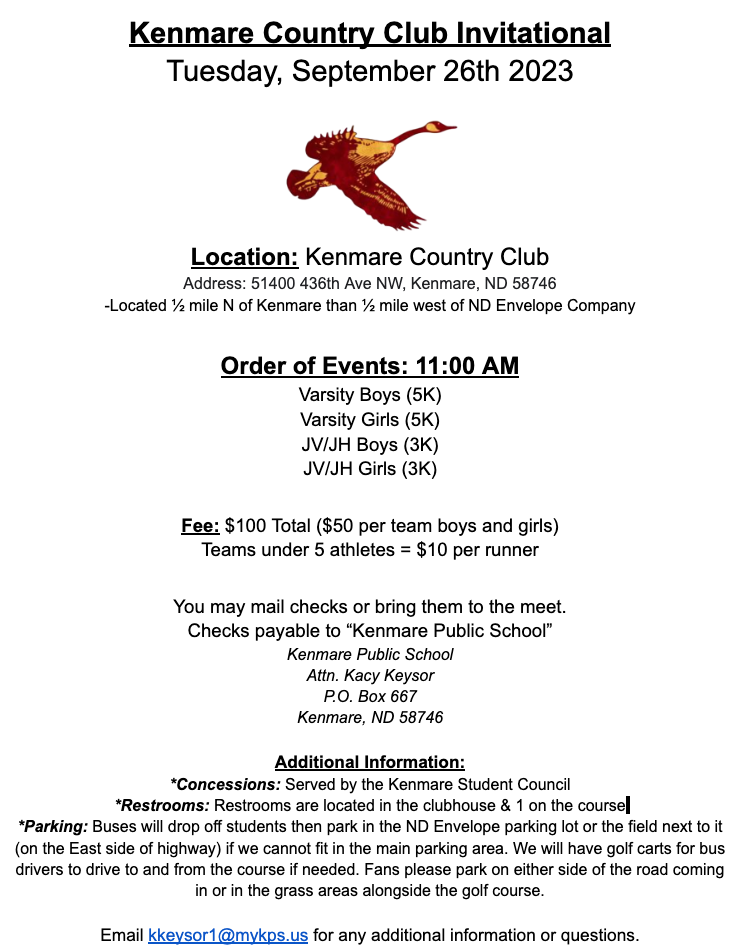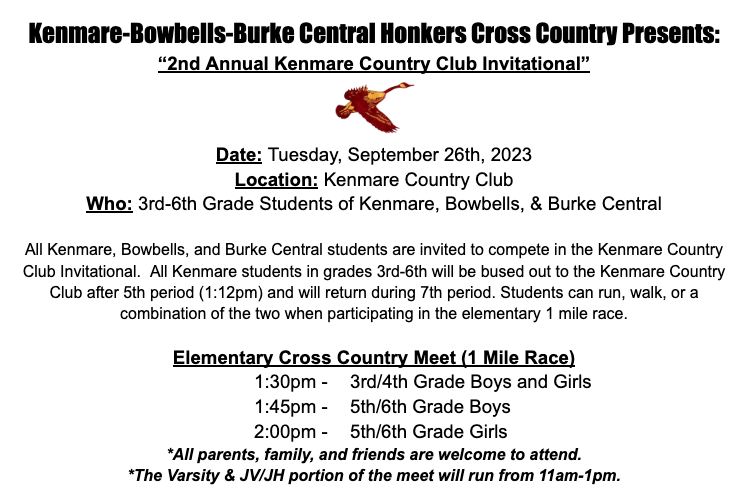 Dear KPS - Please remember all safety measures during the parade tomorrow. Make sure students stay away from vehicles and trailers driving in the parade and are not running out too close for candy. If students are riding in the parade, they must remain seated with all limbs on the trailer, nothing hanging off, and zero horseplay. The safety of our students is our main priority. Enjoy the parade and GO HONKERS! Mrs. Hennix
Thank you to the State Bank & Trust of Kenmare for your Generous Donation towards our new Concession Stand. We appreciate your continued support to KPS!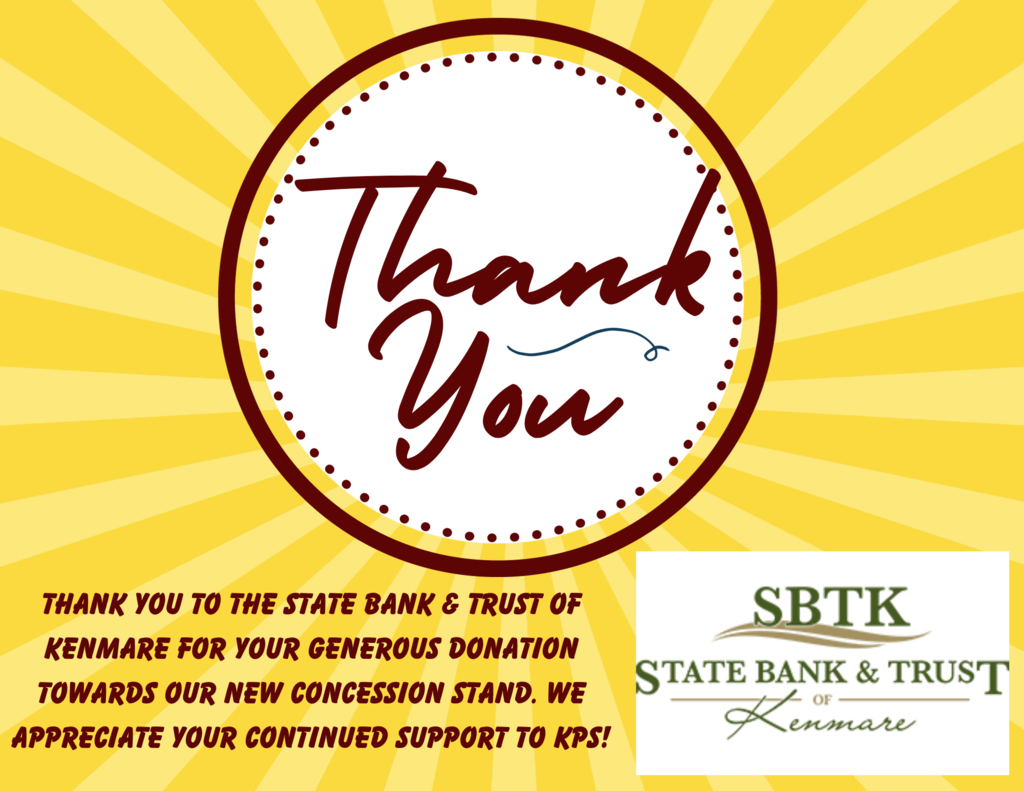 💻🛜Happy IT Professional Day Mr. Mehrer and Mrs. Heidel. Thank you for all that you do!🛜💻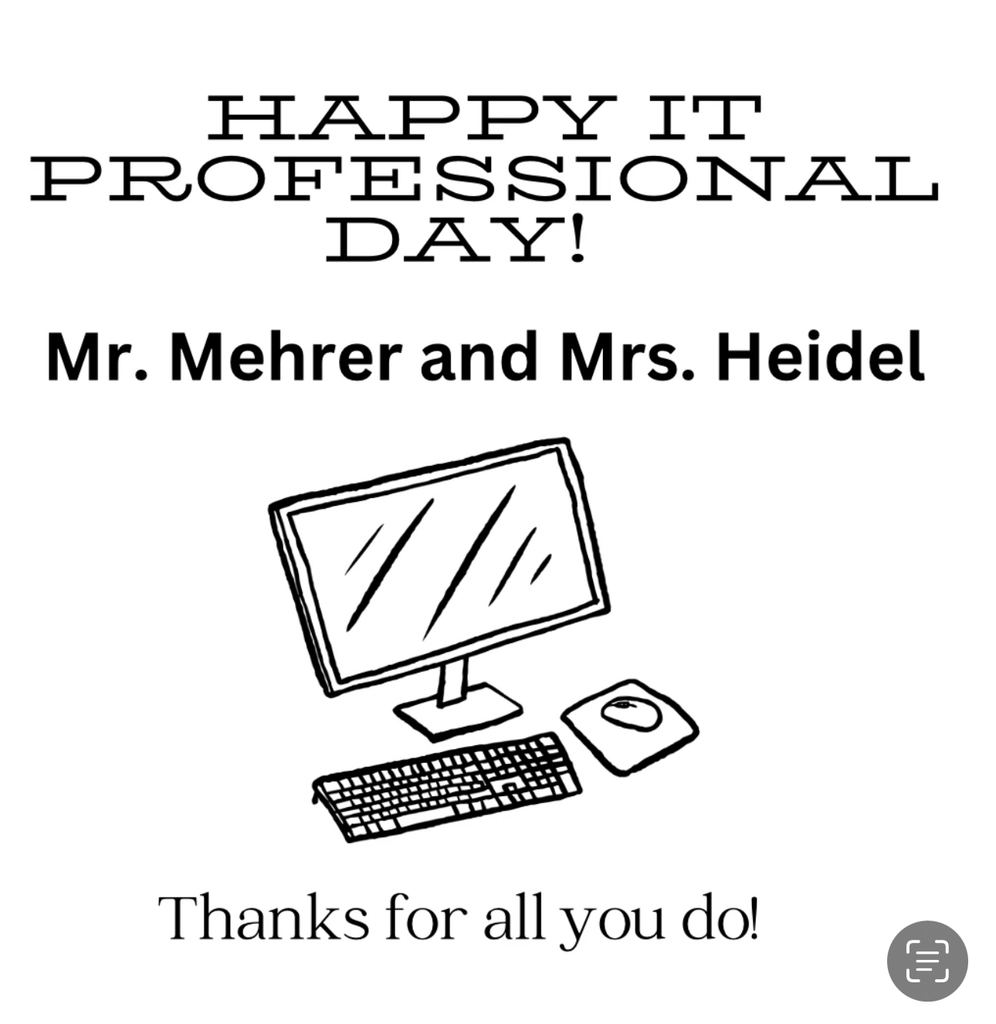 Happy Homecoming Week HONKERS!! 🧢Students can wear a hat for $1 everyday this week. Money raised will go to Chloe Ethen's family to help defray medical costs for Chloe's surgery later this fall🧢 👸🏼👑Homecoming Pep Rally & Coronation will be on Tuesday at 2:30pm 📢The Homecoming Parade will be at 3:00pm on Friday. 📢📢Following the Parade students will be dismissed from the Elementary Building. All students riding a bus will need to come to the Elementary School for dismissal📢📢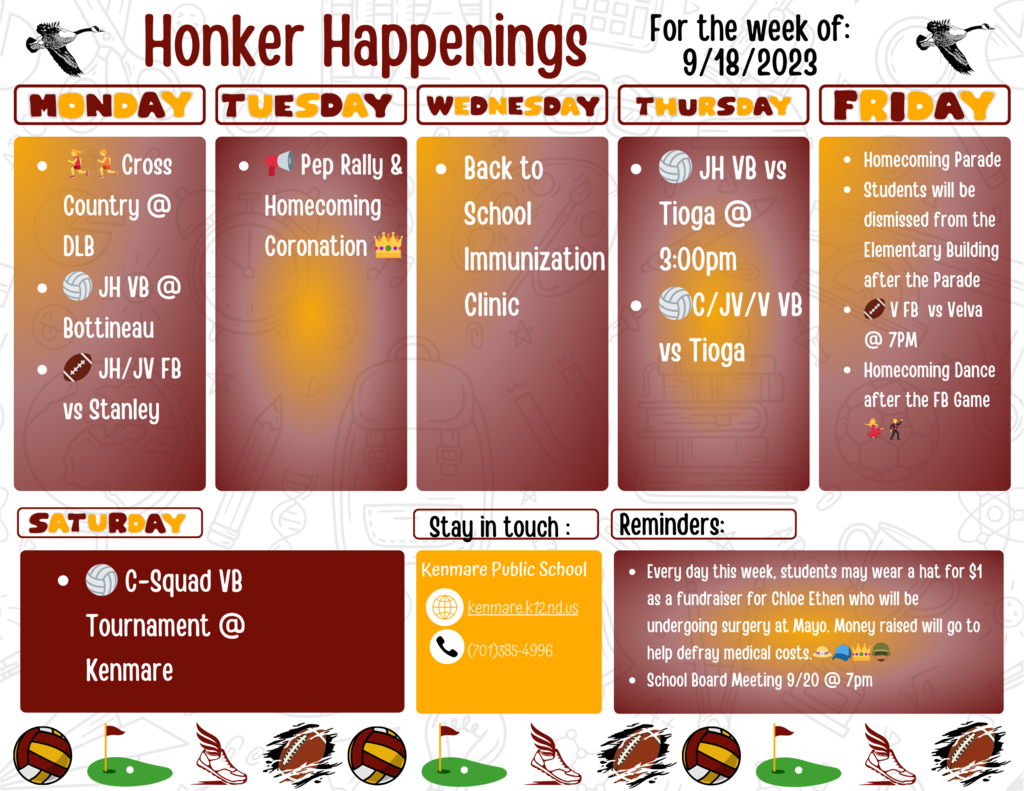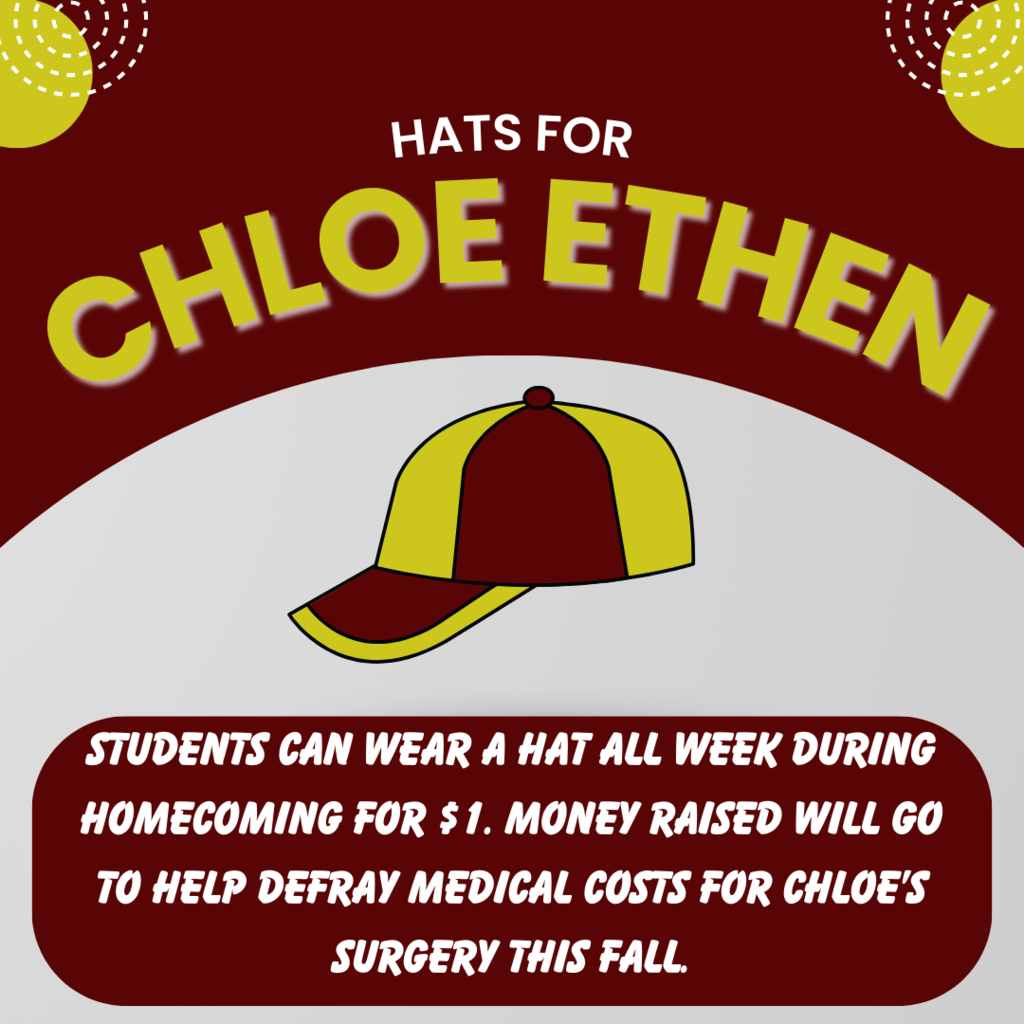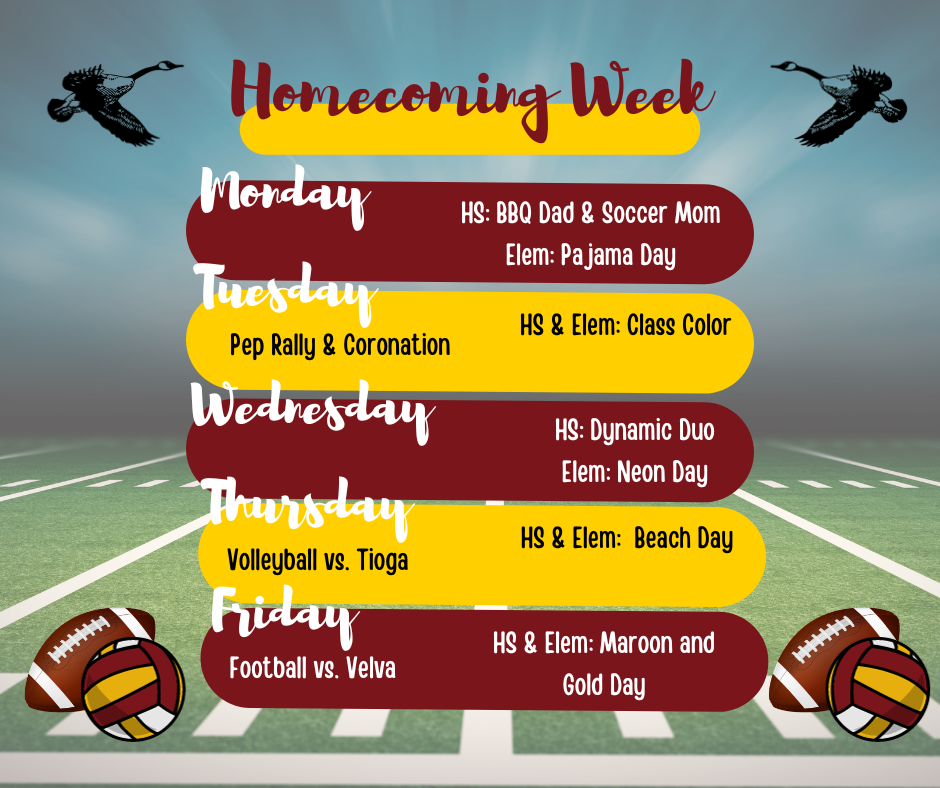 🏆Kenmare / Bowbells Girls Golf Team are the Region 6 Champions 🏆 Team Scores: 🥇1st placeKenmare/Bowbells 384 🥈2nd place DLB 394 🥉3rd place Stanley 417 4th Tioga 495 5th Newtown 515 6th MLS 533. *1st - 3rd place teams qualifying for State Competition on Sept 25, 26 at Maple River Golf course at Mapleton. Regionals were held at Wildwood Golf Course. Individual Results: T-1st Laila Christianson DLB T-1st McKenna Mau KB with 84 (PR) 3rd Ava Wallin Tioga 91 4th Ella Pearson DLB 93 T-5th Charlotte Brekhus KB 95 T-5th Avery Ellis Stanley 95 T-7th Ella Mortensen Stanley 96 T-7thAlyssa Haakenson Newtown 96 9th Savanna Whitam Newtown 99 10th Cami Knutson KB 102 *These top 10 also qualified for State as individuals. Other Honkers Scores: 11th Brooke Livingston 103 17th Rylee Hedberg 111 24th Emma Sandberg 127 👏🏼What an awesome day for the Honkers, it has been many years since the last Region Championship.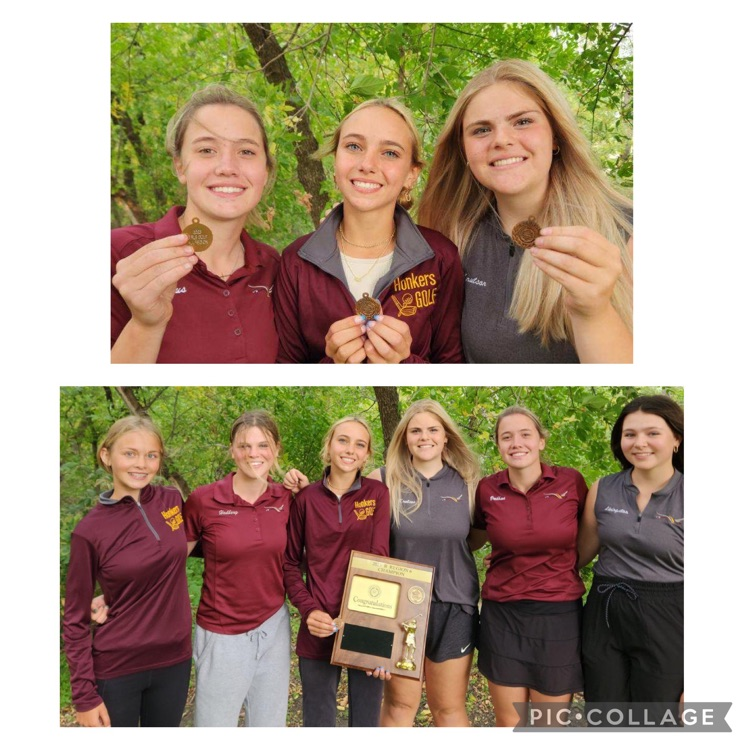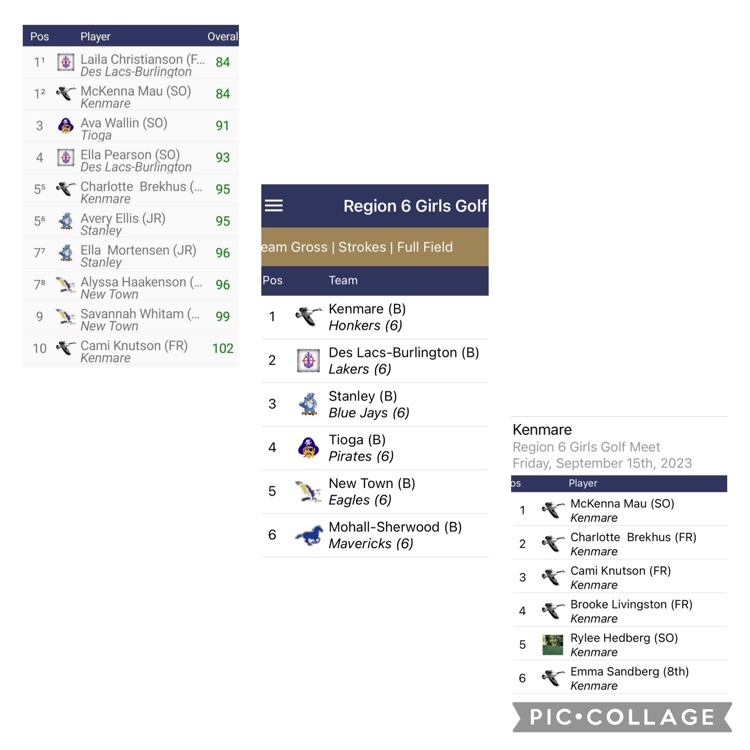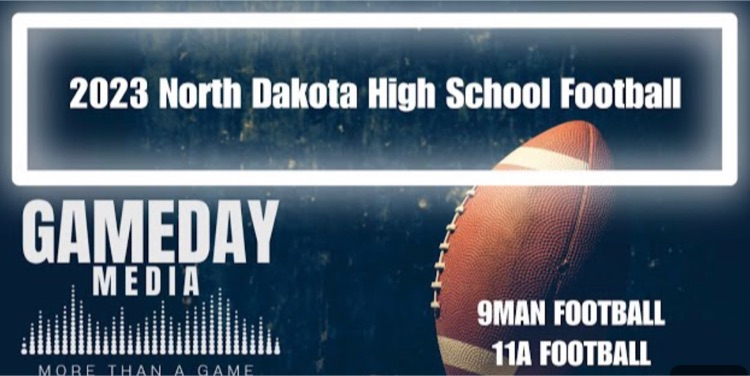 🐮🦃🐷 Kenmare PTO is putting on the Kiss a Critter fundraiser during homecoming week. 🐮🦃🐷 Students who bring money in for a PTO donation will be able to make their money count - in the tally for who will be the lucky winner of a critter kiss. Four staff members have volunteered - each staff member will have a jar in which money will be collected - at the end of the week the staff member with the most money in their jar will give a critter a kiss at halftime of the homecoming football game.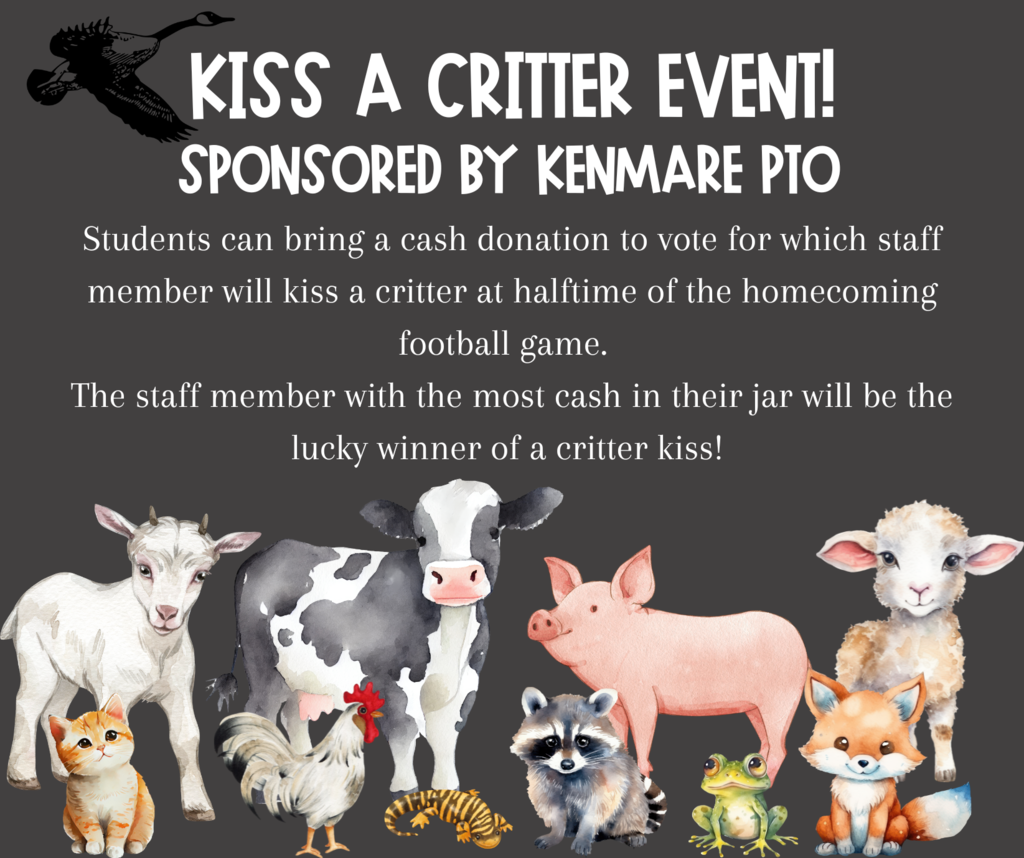 📣🏐🏈 Homecoming 2023 🏈🏐📣 Homecoming week begins on Monday! See the image below for dress up days and events. 🧢 Students will be able to wear hats all week for a donation of a dollar each day! 🧢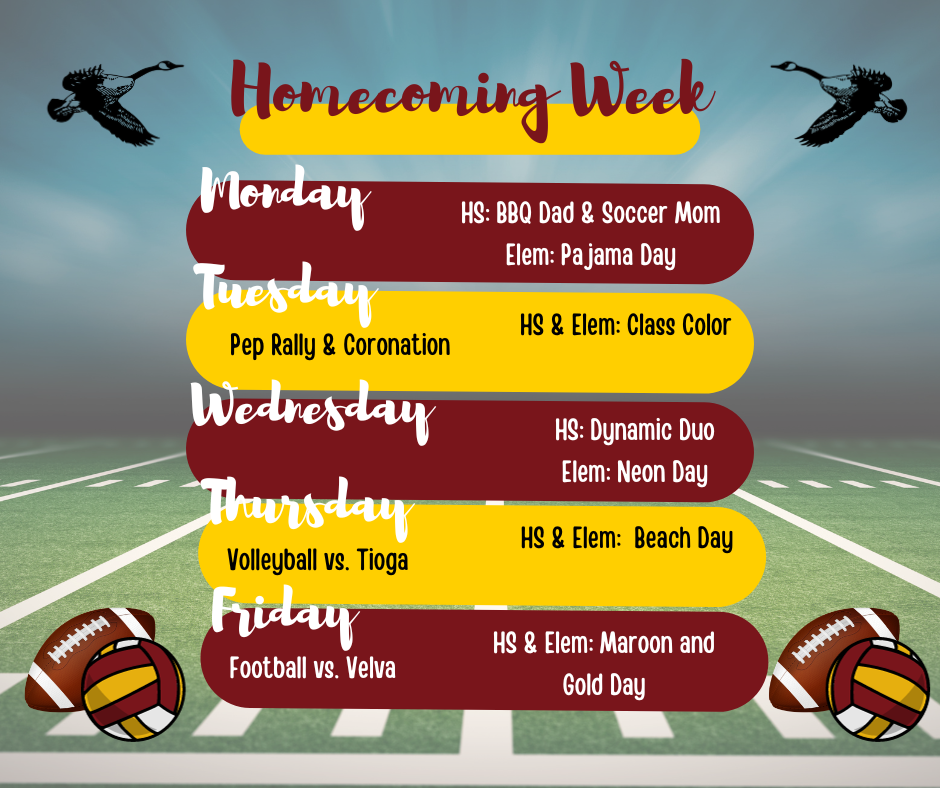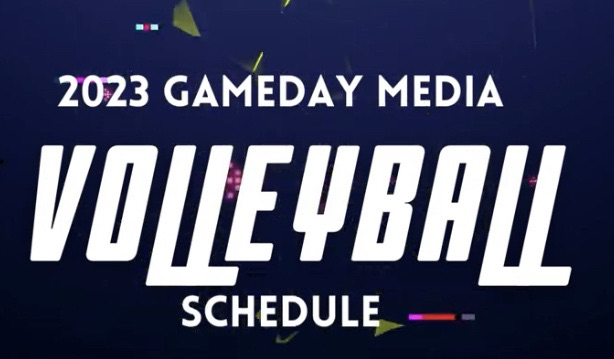 Ray - Tioga Invitational Meet September 11, 2023. Was held at the Ray Golf Club. 29 golfers participated. Team results: 1st DLB 418 2nd Kenmare/Bowbells 437 3rd Tioga 510 4th Newtown 513 5th Stanley 540 Individual Results: 1st Laila Christianson DLB 86 2nd Ella Pearson DLB 96 3rd Avery Ellis Stanley 100 4th McKenna Mau KB 101 5th Ava Wallin Tioga 104 6th Jasmin Undlin MLS 109 7th Cami Knutson KB 110 8th Autumn Bloms Ray 112 9th Charlotte Brekhus KB 112 10th Brooke Livingston KB 114 11th Savannah Whitam Newtown 114 12th Rylee Hedberg KB 115 Emma Sandberg did not compete this meet. Ray greens were not the golfers' friend today.